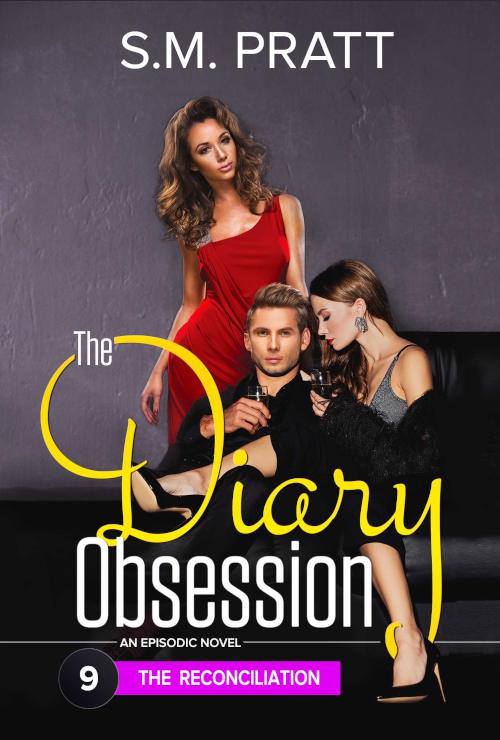 The Reconciliation
Coming Soon
Series: The Diary Obsession, Episode 9
Forbidden passions reach their peak in the steamy finale to The Stewardess's Diary and The Diary Obsession series.
United by desire yet torn apart by secrets, Sophia and Virginia's complicated connection ignites. When a revelation from Virginia's past threatens their bond, Sophia struggles to forgive her lover's betrayal.
Set across Argentina, Spain, and France, and blending provocative scenes with high-stakes drama, The Reconciliation delivers everything fans adored in previous books and more. Follow Captain Charlie as he helps reunite his ladies while becoming entangled in their tumultuous relationship.
Sizzling with voyeurism, love triangles, and forbidden love, this book blurs the lines between passion, lust, and obsession. Indulge in the steamy climax to Charlie, Sophia, and Virginia's love story and pre-order The Reconciliation today!
Get the e-book:
Books in This Series
Season Two of
The Stewardess's Diary

Saga

The second season focuses on Captain Charlie as he deals with his big problem: He's obsessed with not just one woman but two. These sexy, smart, and beautiful ladies want to add a man to their existing relationship, and Charlie is convinced he's the right guy for the job.

Read along as he stumbles his way to their hearts by deciphering the women's diaries.

NOTE: These books are best read AFTER reading the first season of The Stewardess's Diary.
---
Bundles for Season Two of
The Stewardess's Diary

Saga