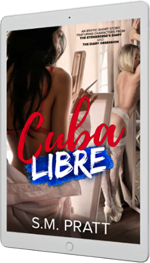 Summertime in Cuba can be torrid.
Cuba Libre is an FF short story filled with titillating details meant to arouse both men and women. If you like your lesbian erotica with a good storyline, then you'll enjoy this short and very steamy read by S.M. Pratt.
Subscribe to S.M. Pratt's newsletter to receive this short story absolutely FREE.