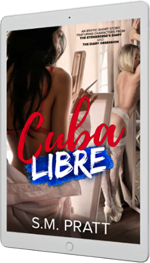 Cuban summers can be torrid...
Cuba Libre is an FF short story filled with titillating details meant to arouse both men and women. If you like your lesbian erotica with a good storyline, then you'll enjoy this short and very steamy read.
Warning: Contains mature themes and explicit content. All characters are 18+ as should be the readers.
This short story is only available if you subscribe to my newsletter.