Part 1 – Shared via email on January 29, 2021
I thought I would let you enjoy a bit of sightseeing from the comforts of your armchair (or wherever you're reading this from).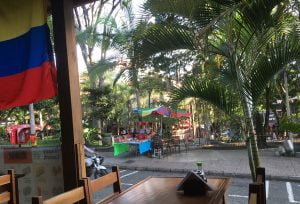 As you can tell from the flag, this is a photo from a restaurant in Colombia (with an "o" not a "u"). It's one of the countries I lived in for a while, but I never set any of my fiction stories there. Based on the time stamp on my photos, I was there in 2016.